If you like to bake on a regular basis, you might have attempted, or at least thought about, making fancy mousse cakes at home.
Making a mousse cake can seem intimidating.  When I started baking 8 years ago, all I wanted, was to make these fancy cakes you can find in French pastry shops just to bring, a little bit of my hometown, Paris, with me in Canada. I was also intimidated when I first tried to make them and I was right to be: the first few cakes were a disaster! My mousse would either be too liquid or too stiff, my sponge cake would be dry or my glaze would not stay on the cake. I am sure that a lot of you can relate to this experience and might have given up since.
A few years later, now that I have made dozens of them from home and sold many to my customers, I decided to pass on my knowledge to help people who want to learn the art of making beautiful, AND tasty mousse cakes from home.
You will learn how to make mousses and creams, with perfect textures, soft and moist sponges, stunning mirror glazes and combine these elements into layers of deliciousness.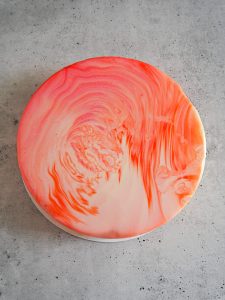 Because the course is designed for the home baker, not only do I show how to make a mousse cake without a stand mixer, but I also show how to make mousse cakes without any fancy molds, with equipment you probably already have at home. I also know that you might be, just like I was, confused about the use of gelatin and want to understand more how it works. That is why I created multiple lectures about gelatin to explain you how to use it in your recipes.
In my courses, I do not use any special jargon, I make sure to simplify every step of the process to make the course as easy to follow as possible. Because I believe that if explained in simple terms, with a lot of details and with high quality videos, everyone can make mousse cakes.
With this course, you get more than 15 foolproof recipes with videos and PDF to ensure you succeed. You can mix and match these recipes to express your creativity and create the mousse cakes of your dreams.
Eventually, I hope to give you the confidence and skills to make something that resembles you and be proud to share with your family and friends. Even if you have made mousse cakes before, I am sure that you will learn something new from this course.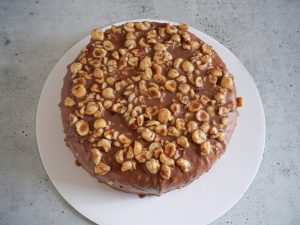 In the course, I also will touch on the most common problems you probably had when making mousse cakes. For example: why is your mousse too liquid or why is your glaze too thick ?
I will give you tips to understand and troubleshoot the problems you might encounter.,which will save you a lot of time & money.
With the lifetime access to all the videos and explanations you can do this course at your own pace. If you are keen on joining the mousse cake adventure with me, hop in!